Better
A virtual currency betting bot for Twitch.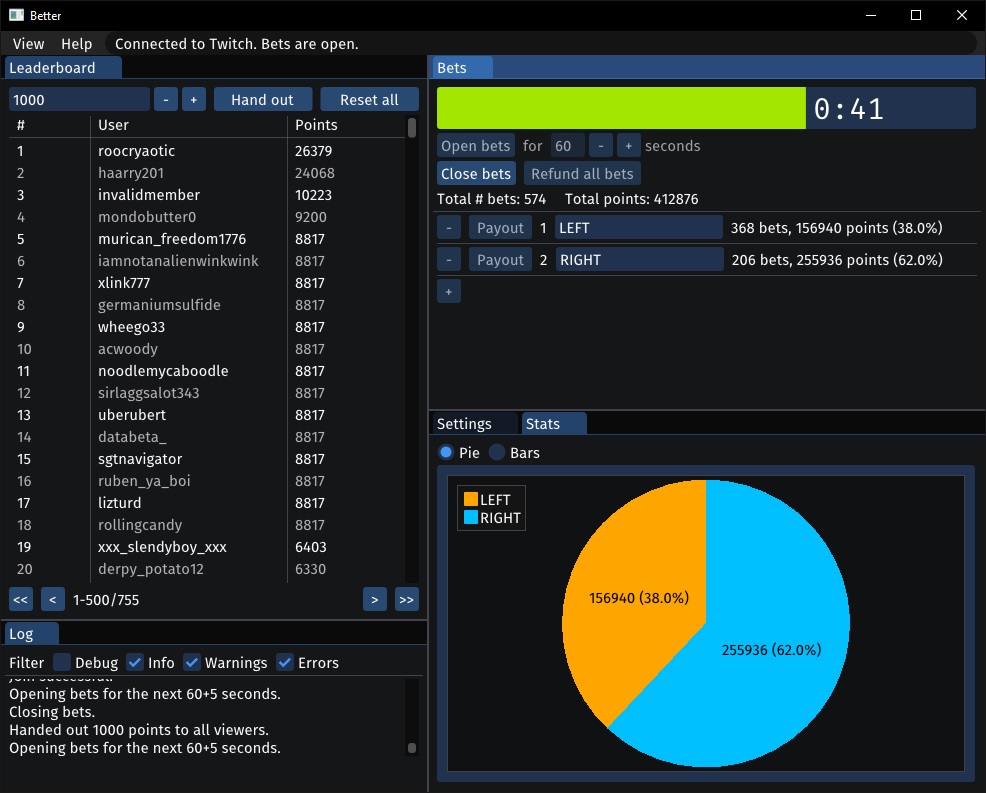 Note: I'm not working on this tool any more and it's unlikely I will. I started making it before channel point predictions were a thing, and those are more intuitive anyway.
Requirements
Windows 7 or newer. (64 bit)
Installation
Extract the zip to an empty folder.
Run better.exe.
Known issues
When chat is going really fast, the bot might miss some commands. This happens because of Twitch's internal rate limit, and there is no workaround for it.
---
Made by Håkon aka ddarknut.